RFID - Radio Frequency Identification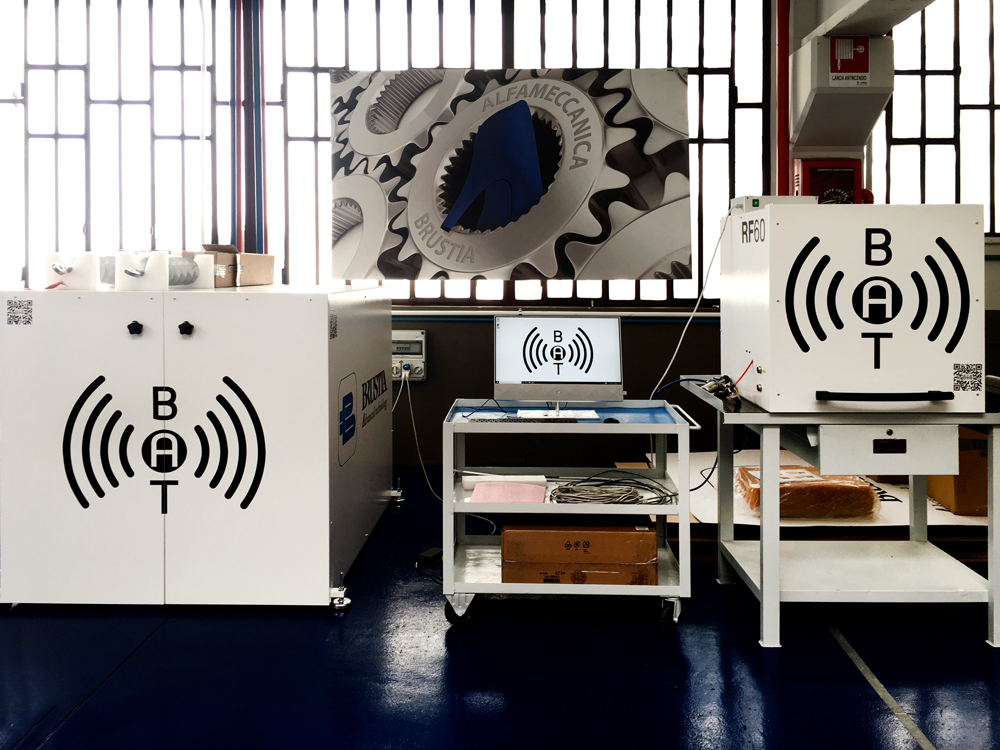 BAT solutions are based on RFID technology, are customized according to the company's production process and designed ad hoc in accordance with the customer's needs. RFID technology has the enormous advantage of uniquely identifying the product.
Through the use of tags (small "smart" labels) placed inside each individual unit, the product is born digitally with many advantages:
Product communication with machines and automatic setup with the correct work programs/operations;
Complete control of the production process through product communication with read points at each production stage;
Data collection and complete traceability of the supply chain with available certifications (e.g., self-certifying servers or blockchain);
massive quantity readings, avoiding counting errors, saving counting time, simplifying, automating and speeding up logistics operations;
Easy and intelligent warehouse management.
RFBOX is the first step in this process: the tag is already inserted inside the shoes and it is time for the production unit to be digitally born with the association with production data (e.g., article, color, size).
RFGATE allows units to be tracked from one area to another during production or warehouse management. Saves time in piece counting and reduces counting errors with MASSIVE READING of tags, no more barcodes to frame. Data are always available in real time.
In addition, a whole series of checks are available to verify that the units read match expectations (e.g., check production order quantity, customer, item, size).
Massive RF60/RF120/RF240 reading of the tags inserted in each shoe or box allows this information to be used for massive production progress, rapid and automatic preparation of packing lists and shipping documents. No more bar codes to scan.
The RF60/RF120/RF240 series of machines reduces counting and logistics time through massive automatic reading of hundreds of units, helps the operator with automatic verifications of shoe data, ready for shipment (e.g., style, size, color, customer checks). Volumetric and weighing options are available to collect data automatically, ready for shipping documents.
RF60 is designed for small size boxes 700x700x600(H) mm.
RF120 is designed for single-layer pallets 1200×800/1000×1200(H) mm.
RF240 is designed for double layer pallet 2400×800/1000×1200(H) mm